International Women's Day
: Henna Guicherit
: Personal collection
: Popular Places Magazine edition 20
8 March was proclaimed and recognized as International Women's Day. A historical milestone in the fight for recognition of women's rights. A day that is commemorated annually where women focus on their women's rights such as: their right to vote and to being elected; their right to paid work;
their right to a life free from violence and their right to motherhood protection.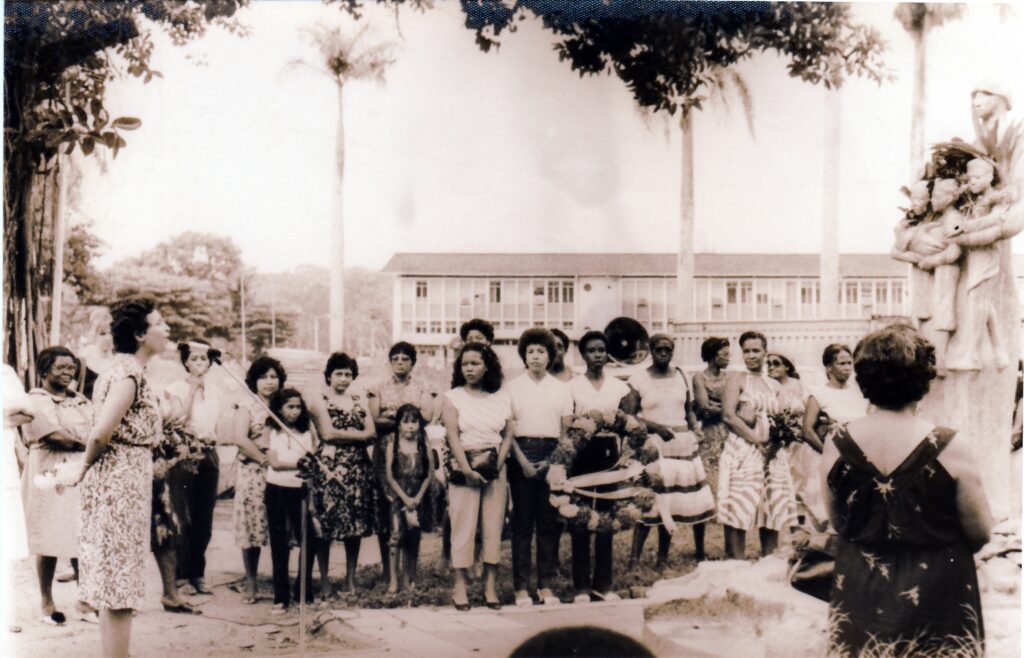 In 1978 this internationally celebrated day was introduced in Suriname by the "Progressive Women's Union'. On 8 March 1978 a small group of women paid a flower tribute, as a ceremonial event, to the statue of 'Mother and Child' on the Kleine Combeweg in Paramaribo. Special notice was given to the disadvantaged position and continuous discrimination against women. Now 8 March is a household word in Surinamese society.
"We commemorate International Women's Day on 8 March as a yearly recurring reminder of women's struggle for their rights. A day on which we consider the various forms of discrimination against women and gender inequality. A day on which we reflect on the strategies that we need to develop to make progress every year."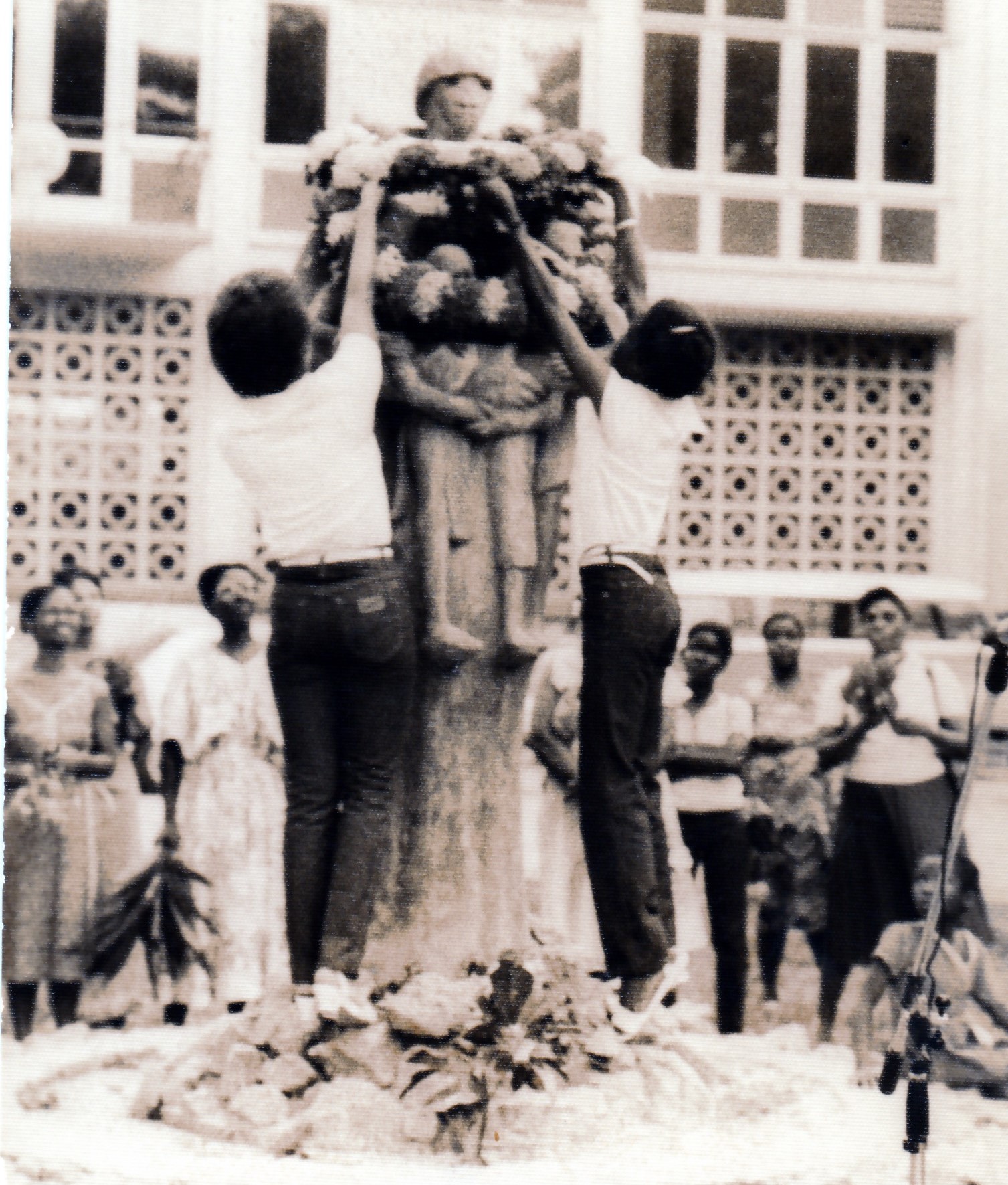 I consider 8 March to be an excellent day to reflect on the progress that women have made in the fight for equality. A day to reflect on the disadvantaged position of women as well as to advocate equal opportunities and treatment for women. Evenly so to celebrate the special role and contribution that some exemplary women already have made to the improvement of the position of women. A day to express solidarity with all women around the world, especially those who are still in a vulnerable and disadvantaged position. 8 March is a day on which we reflect on the position of women in our society, advocate women's rights, celebrate the special contributions of 'dyadya' (strong exemplary) women and show solidarity with all our sisters on this globe.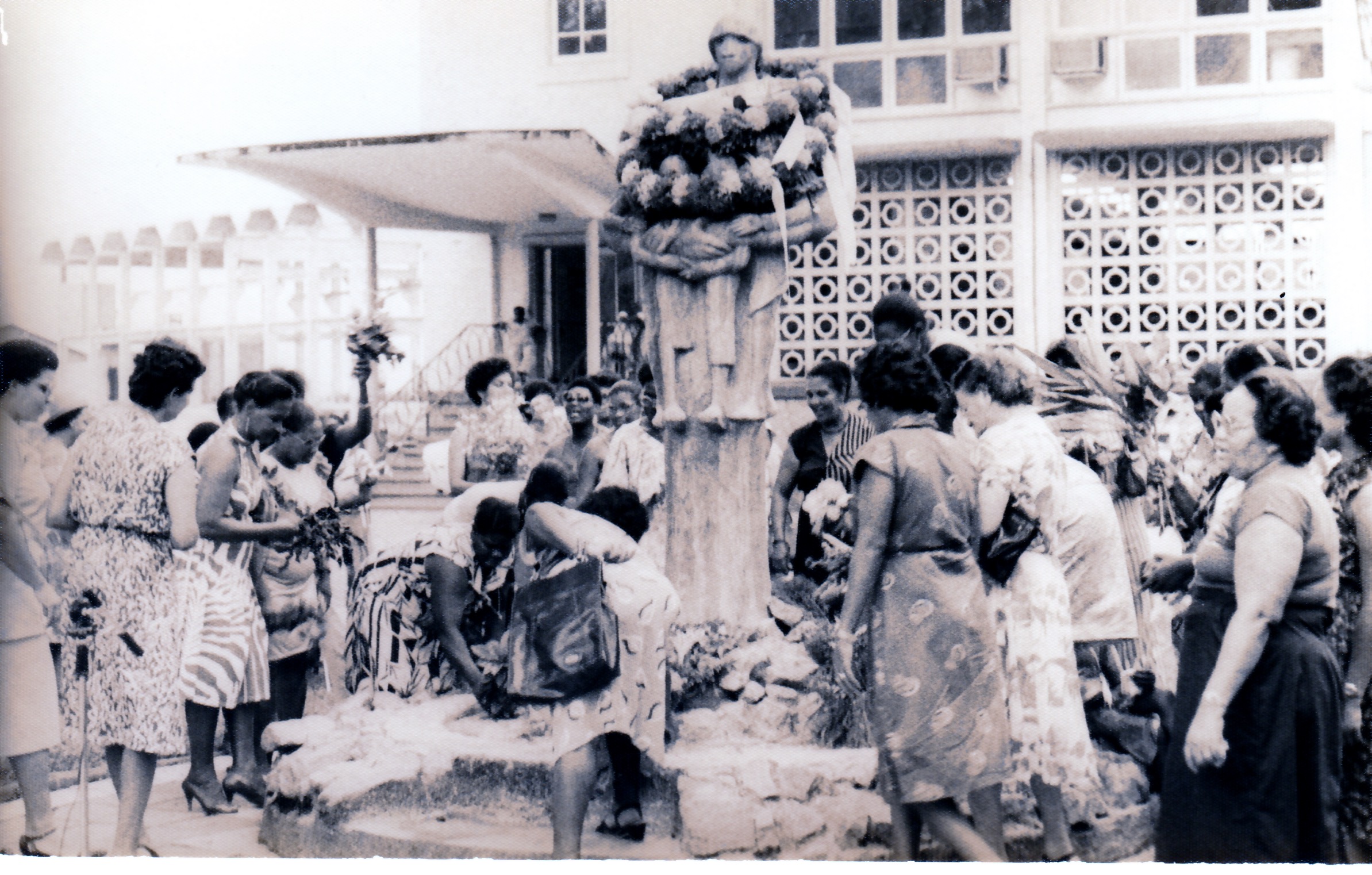 "Mama Sranan"
In front of the Administration of the President of Suriname is the statue of a mother holding five children in her arms. Popularly known as 'Mama Sranan' meaning Mother Suriname. The woman symbolizes the country Suriname and the five children stand for the five largest ethnic groups in Suriname. On several high-tide days, people lay a wreath at the statue. 
The statue was created by the artist Josef Klas and unveiled by Queen Juliana on 15 October 1965.