New Year's Eve in Suriname
: Sushma Pherai
: George Cheng JR. - Bombelman
: Popular Places Magazine edition 19
New Year's Eve is the last day of the year in the Gregorian calendar and celebrated in every part of the world. Suriname has a unique and explosive way of celebrating new year. The countdown already starts the day after Christmas and continues to the first days into January. Paramaribo will be one huge traffic jam, groceries will be sold out, ATM's will be empty, but the happiness of the people on the streets and the live music surrounding you just puts you in the right mood.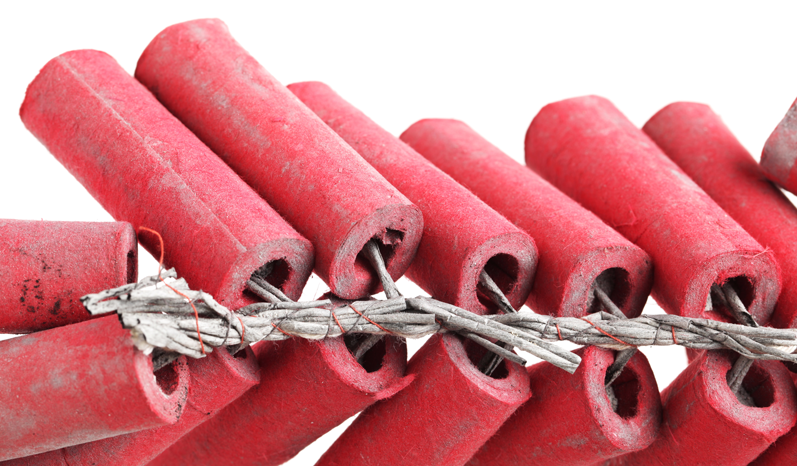 It all starts downtown Paramaribo around noon on New Year's Eve. Thousands of people gather to enjoy a spectacle only happening once a year. The city centre is closed for traffic and firefighters and medics are standby. Shopkeepers close their store and prepare for the traditional "Pagara estafette". They roll out firecracker-strings in the streets for a true firecracker relay race. One shopkeeper after another will lit firecrackers for minutes of deafening noise.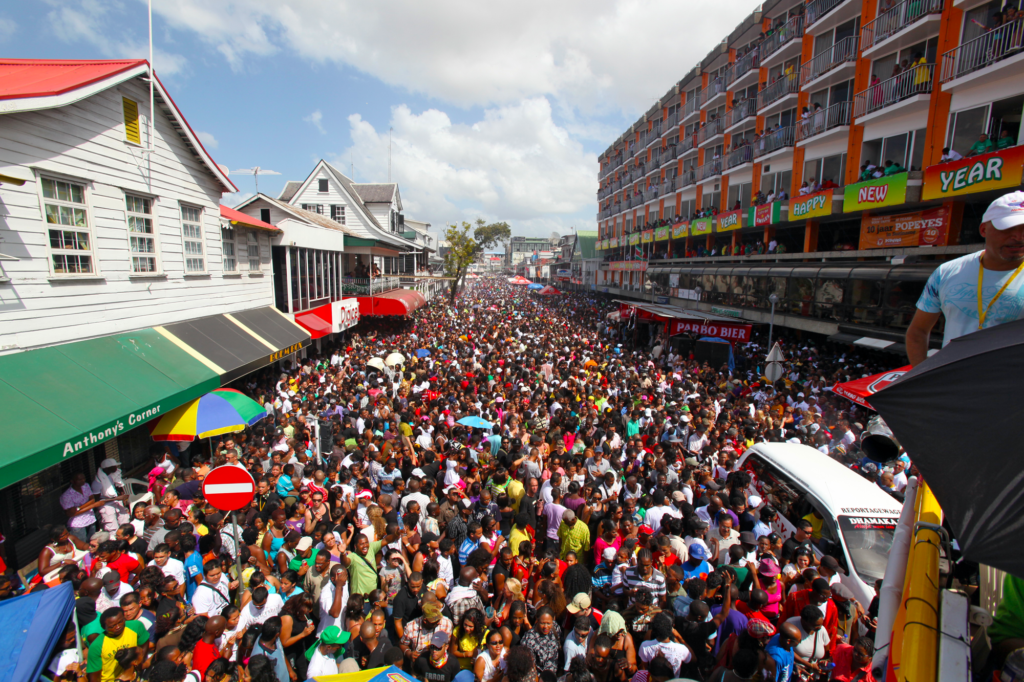 Platforms are constructed on street corners and musicians will entertain you the whole afternoon. Little stalls on the sidewalk sell food and drinks if you haven't brought your own cooler from home. Busses with live music will move through the crowd from downtown to other places in the city and people will simply follow the music. As Paramaribo is a small city you will bump into all your friends, relatives and coworkers to wish them the best in the new year.
Before midnight most people go home to ring in the new year with close family, others stay in the city and celebrate in the streets till down. And again firecrackers are set off at the stroke of midnight to scare away evil spirits and celebrate the coming of the new year.
In 2009 a travel editor from Lonely Planet declared Suriname as one of the six places in the world where you have to spend New Year's Eve. And in 2014 CNN traveled to Suriname and covered the celebrations in Paramaribo for their channel.