SURINAME The Movie
: Sushma Pherai
: Andiyo Horne, Michael von Rumohr
: Popular Places Magazine edition 20
In February 2020, the feature film SURINAME premiered in Suriname and in the Netherlands. The crime drama is the first movie of cinema giant Pathé in the Netherlands. Pathé Thuis is currently the largest home cinema provider in the Netherlands and has long wanted to market their first home production. With the production of this movie, Pathé Thuis is now the first film platform in the Netherlands with an 'Original' production.
Rodney Leysner is the producer and also known for his previously produced movies 'Witches do not exist' and 'Fashion Chicks'. When his childhood friend Rodney Lam approached him with the script, he didn't hesitate. "Rodney is my best friend and working together with him on this project was incredible for both of us." They jointly worked out the script and it soon became an extraordinary story. When he pitched the idea of the movie for Pathé Thuis, they were immediately enthused. "I really wanted to make a feature film in Suriname and am very thankful that Pathé Thuis gave us this opportunity'.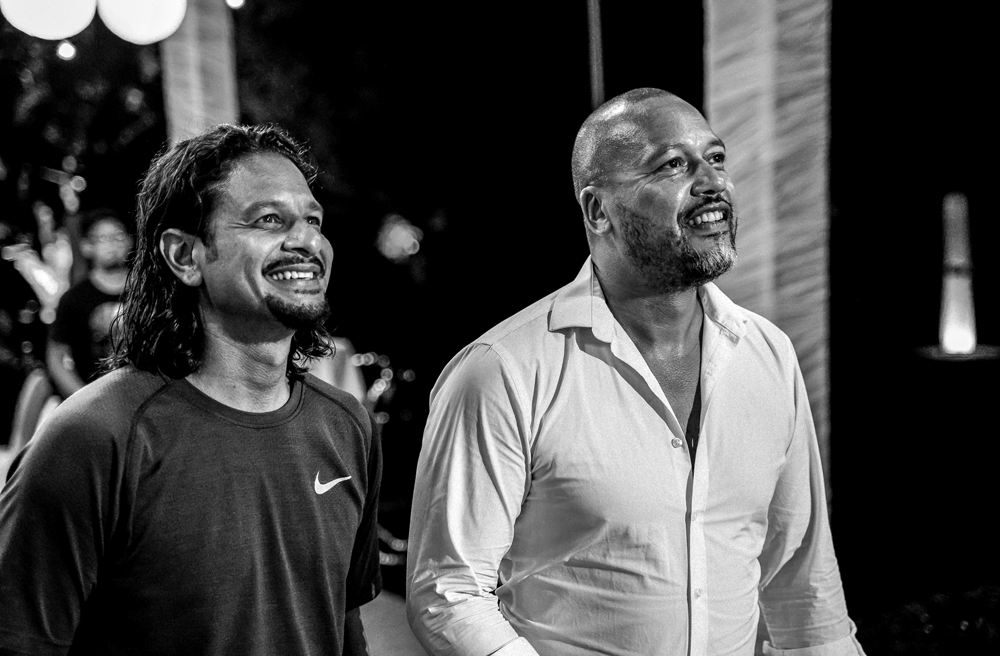 "I was three months when we moved from Suriname to Amsterdam but I always had a strong connection with this country. Given to me by my Surinamese mother and especially my Surinamese upbringing.", says Rodney laughing.
"I have always chosen a colored cast in the films I have made, because that's the world we live in now. And it is also important to give coloured talent more exposure through such projects."
The cast of the film SURINAME consists almost entirely of Surinamese Dutch people who all have a strong connection with Suriname. "There are as many Surinamese Dutch people living in the Netherlands as in whole Suriname. A feature film with a coloured cast which people can relate to, set in the landscape of Suriname, was a dream come true."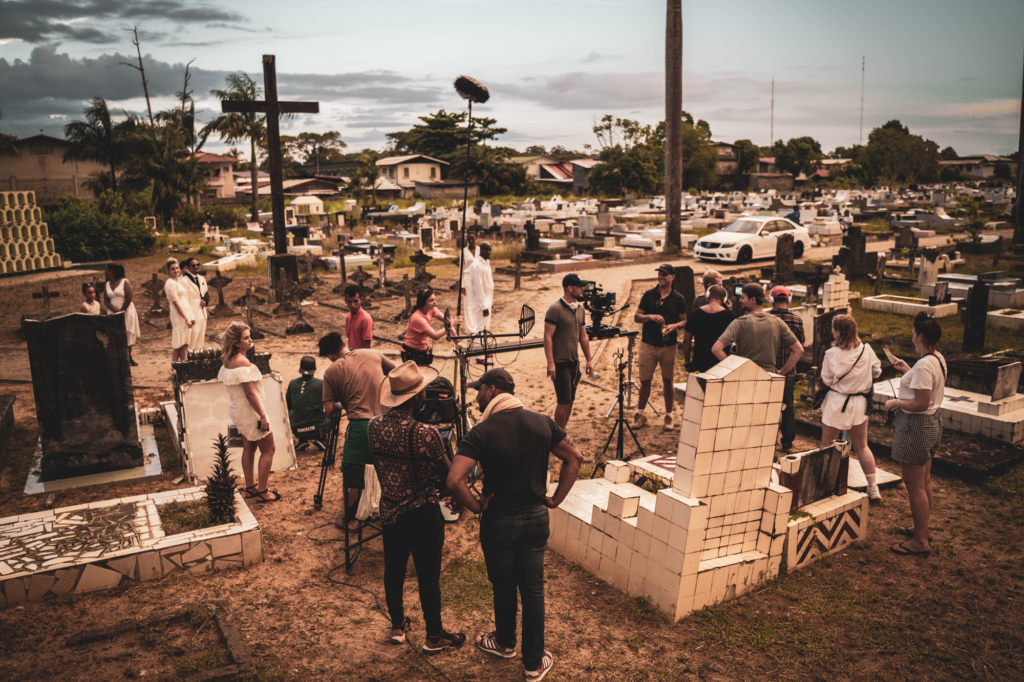 Even when choosing his crew Rodney has been very instinctive. "The director is less than 30 years old and this is his first feature film. The cast and also the crew behind the scenes were very young and therefore also very driven." Rodney explains. "We laughed a lot and also had discussions, but at the end of the day we were all very committed and believed in this movie."
"We received a very warm welcome in Suriname and the people were really very supportive as well. I am most surprised by the professionalism of the people here in Suriname. When you make a movie, you work with budgets, tight planning and a deadline. You have to work hard and be very efficient as you can't afford to extend the time you have on a location. And the local people understood that and were very supportive when we were shooting."
"The potential for Suriname as a film location is very good. The country has so many beautiful locations where you can shoot. And the city of Paramaribo is authentic, historic but also very modern when you look at some houses and buildings for example. There are few cities where you will find this combination and of course with this sunny tropical climate. We had to apply for shooting permits and that wasn't easy at times because they were not customized to it. But as people understood what we were doing, we got more cooperation from everyone."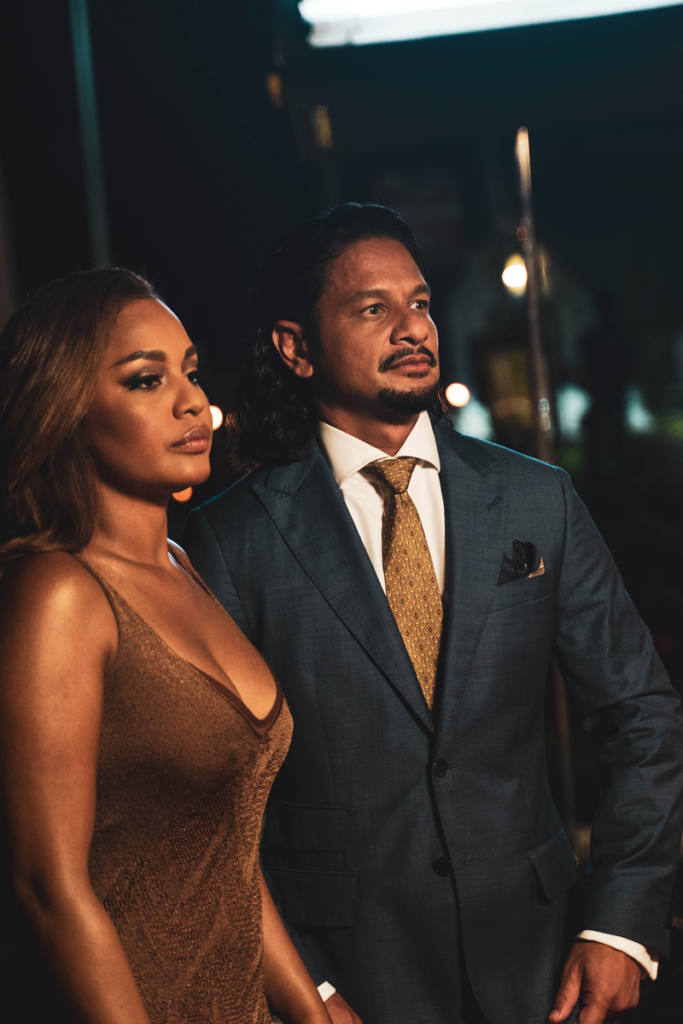 "Filming in Suriname was a challenge from time to time. Every production day in Suriname brought a new challenge through equipment, conditions or the environment. But the dynamics between the director, actors and camera crew helped us find a solution for everything. This fine atmosphere has resulted in a beautiful end result; A crime drama in which you are constantly at the tip of your chair and become part of Suriname."
The movie is a crime drama and tells the story of charming Winston Rigter with a dark side.
From a successful businessman, Righter has become a minister in Suriname. But his hunger for power does not seem to be stilling and at the same time he tries to prove to his estranged wife that he has changed. When he decides to run for President of Suriname, he is confronted with his criminal past. With both the justice system and the criminal circuit on his heels, the struggle for power leads to a psychological chess game in which tension is only increasing. SURINAME is a compelling story about the consequences of power blocks, corruption and big egos.
The cast:
Rodney Lam as Winston Righter
Josylvio Dowib as Virgil
Jetty Mathurin as Ma Jot
Liza Sips as Femke
Fajah Lourens as Nadia
Fernando Halman as Milton
Winonah de Jong as Connie
Cyriel Guds as Steven
Rosita Dameri as Cleo
Rodney Glunder as Guno
The movie Suriname will be available on the Pathé Thuis platform.