The Ethnic Diversity in Surinamese Cuisine
: Muriel's Groot Surinaams Kookboek
: VACO Publishers
: Popular Places Magazine edition 20
In the coming editions of Popular Places, we will indulge you in the different tastes of Surinamese food. The Surinamese cuisine offers a wide variety of dishes, just as one would expect from such ethnic diversity. The food is either Chinese, Creole, European, Indian, Indonesian or a fusion thereof. We selected two recipes from the most popular cook book of Suriname: Muriel's Groot Surinaams Kookboek.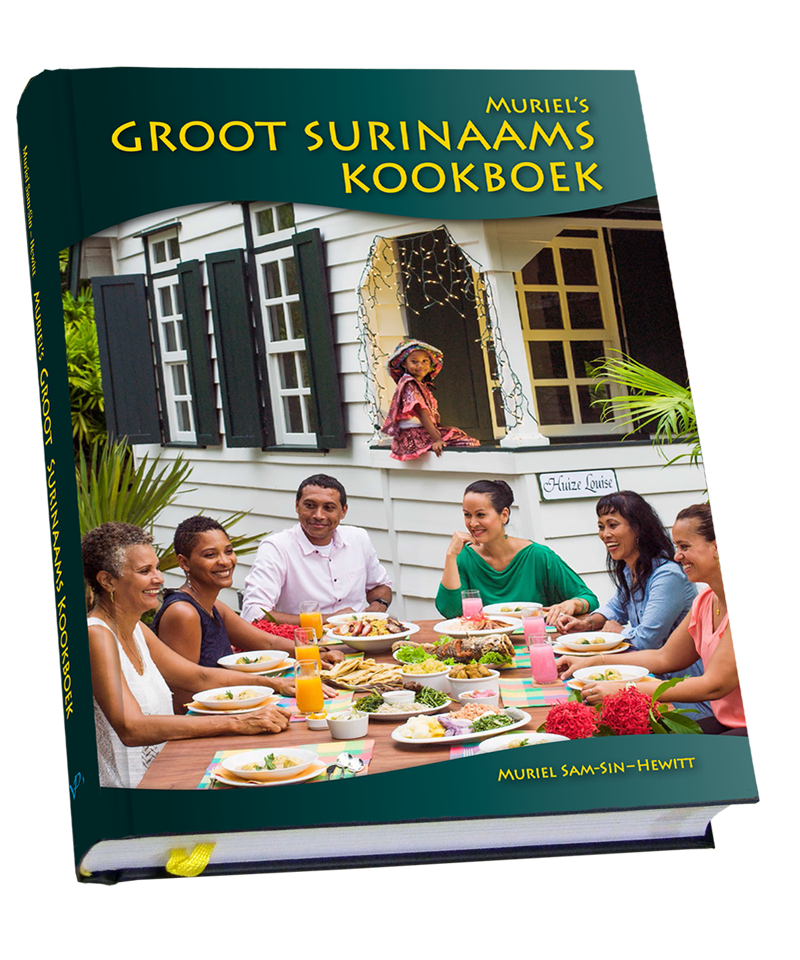 Coconut Macrons
Ingredients:
500 gram coconut (grated)
3 egg yolks
1 teaspoon almond essence
7 tablespoons sugar
3 teaspoons lemon zest (grated)
1 teaspoon yellow food colouring (optional)
sprinkles
butter
Directions:
Dry the grated coconut on a baking try in the middle of a warm oven (200°C/gas mark 4) for 15 minutes.
Mix the grated coconut, egg yolks, almond essence, sugar, grated lemon zest and the yellow food colouring together into a dough.
Take a tablespoon and knead until firm.
Mix the sprinkles and one tablespoon sugar together and press one side of the firmly shaped coconut in it.
Butter a baking tray and use flour to prevent sticking. Place the macrons with the sugared side up on the baking tray. Repeat till the dough has run out.
Place the baking tray in a preheated oven and bake the macrons for appr. 45 minutes (200°C/gas 4).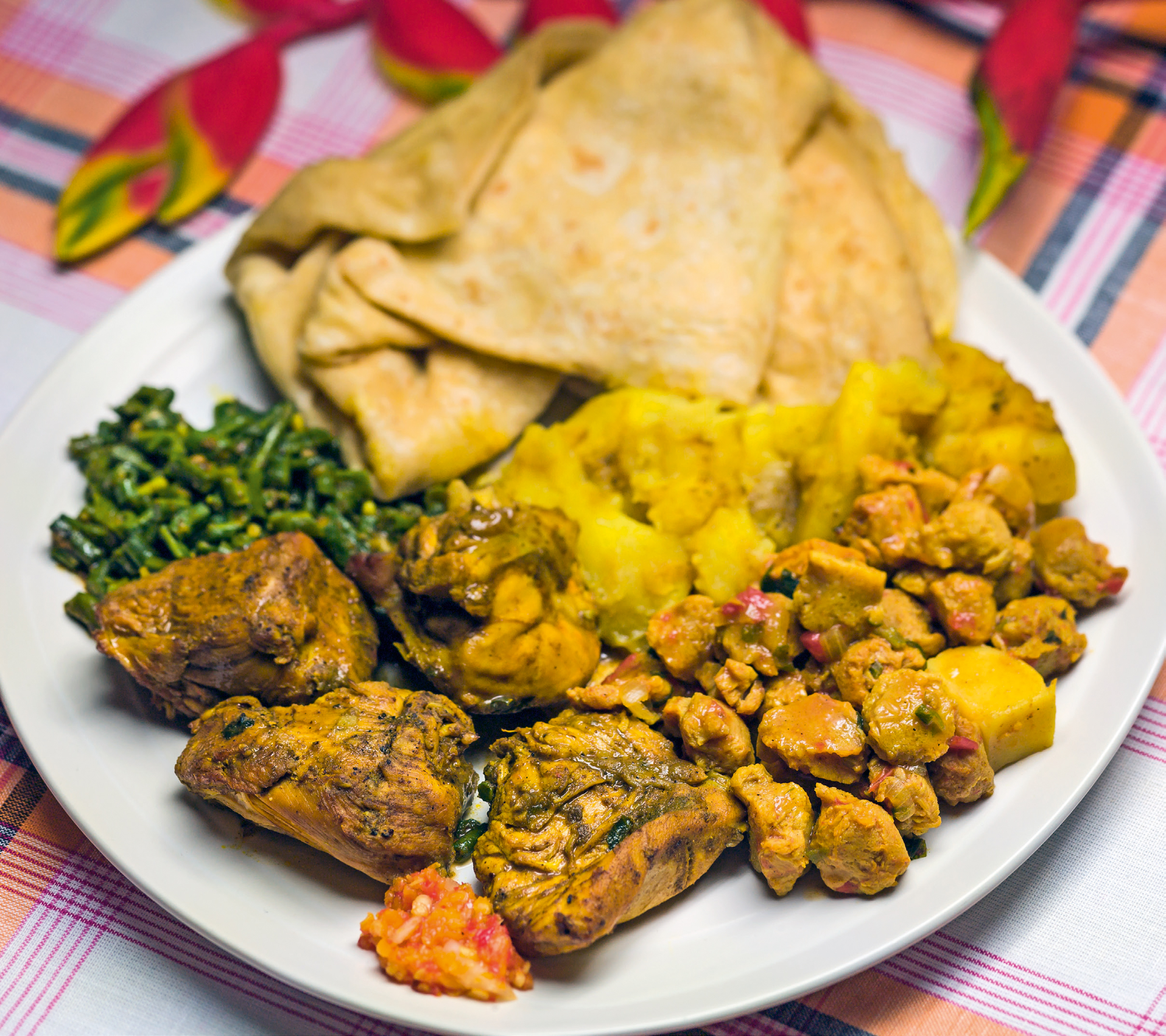 Masala Chicken
Ingredients:
1 teaspoon cumin seed
2 tablespoons curry masala powder
1 kg chicken pieces
vinegar
salt
black pepper
5 tablespoons vegetable oil
4 garlic cloves (finely chopped)
1 fresh green chili (chopped)
4 large potatoes
1 onion (diced)
2 tomatoes (diced)
2 or 3 bouillon cubes
1 sprig of celery leaves
Directions:
Toast the cumin seeds in a pan, until brown. Remove from heat and finely pound the cumin seeds and mix with the curry masala powder.
Wash the chicken pieces with vinegar and plenty of water. Rinse and dry with kitchen paper.
Sprinkle with salt and black pepper.
Heat the oil in a large pan and add the garlic, curry masala powder and chili pepper. Fry until softened.
Add the chicken pieces and mix it all together.
Peel the potatoes and cut into chunks. Add the potato chunks, onion and tomatoes into the chicken and cover. Let it simmer on medium heat.
After 10 minutes add half a glass of water, the bouillon cubes and chopped celery leaves.
Let it simmer for 15 minutes. Keep adding water if necessary.