Ken Doorson
: Chandra van Binnendijk & Inez Jessurun
: Susan Krieger & Milton Kamp & Ravi Rajcoomar
: Popular Places Magazine edition 8
Ken Doorson is a painter, sculptor and installation artist. He is well-known for his strong, big size portraits. The onlooker is confronted with a powerful experience. Not only because of the big format, but also because of the use of intense, unusual and sometimes wild colors and color combinations. At the same time we see intimate moments, because the eyes of the subjects are often closed or diverted. The onlooker is a voyeur.
He left Suriname  at the end of the nineties and first went to the Dutch Antilles and next the Netherlands. He studied Visual Arts in Amsterdam and Utrecht and had expositions in the Netherlands and abroad. His latest expo was this year at Gallery 23 in Amsterdam. This gallery mainly specializes in modern art from Africa and the Caribbean.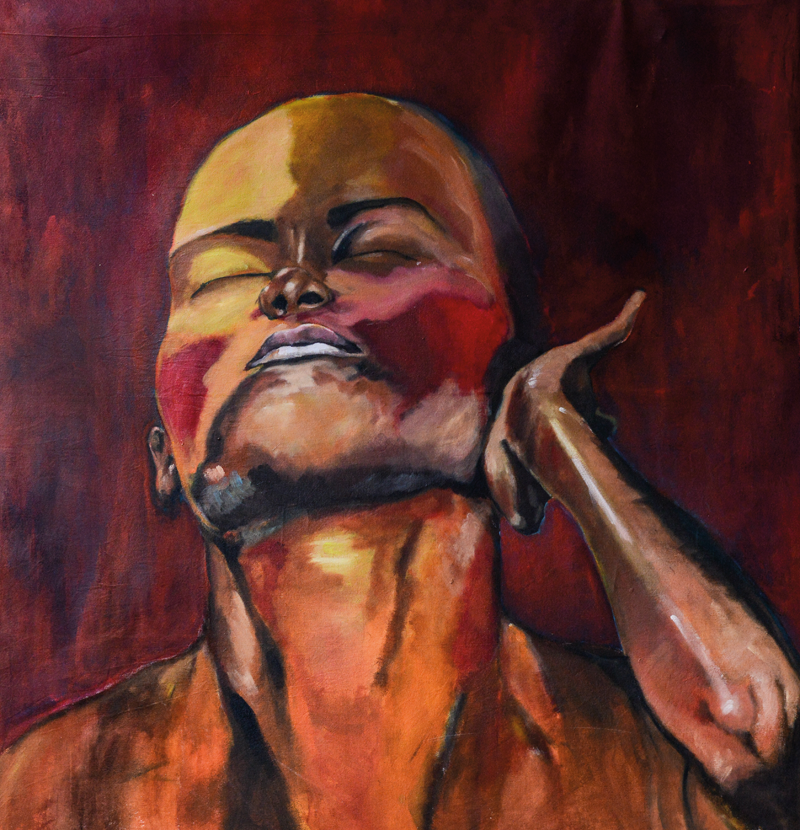 In 2005, after living and working in the Netherlands for 10 years he returned to his country of birth and became inspired by its colonial history. "Suriname is a vibrant country with a colonial past. With my manner of painting I try to express that in a modern way. The local environment and culture gives me inspiration for my work. I have rediscovered Suriname after years of absence." says Ken Doorson.
He speaks of wanting to create a color drama in his paintings. "What is a color drama"?
"I got inspired by the master painters who concentrated on the painting of light, like Vermeer and Caravaggio. My inspiration and approach to painting is based on Paul Gauguin. My impression is that he was able to express special emotions in his work with his color pallet. You can almost feel the warmth of the afternoon by looking at his paintings. That is what I call color drama. I try to achieve a drama in color so the emotions of the subject are expressed in the painting. With different colors and particular color contrast the subject is painted in such a way that it generates a certain emotion".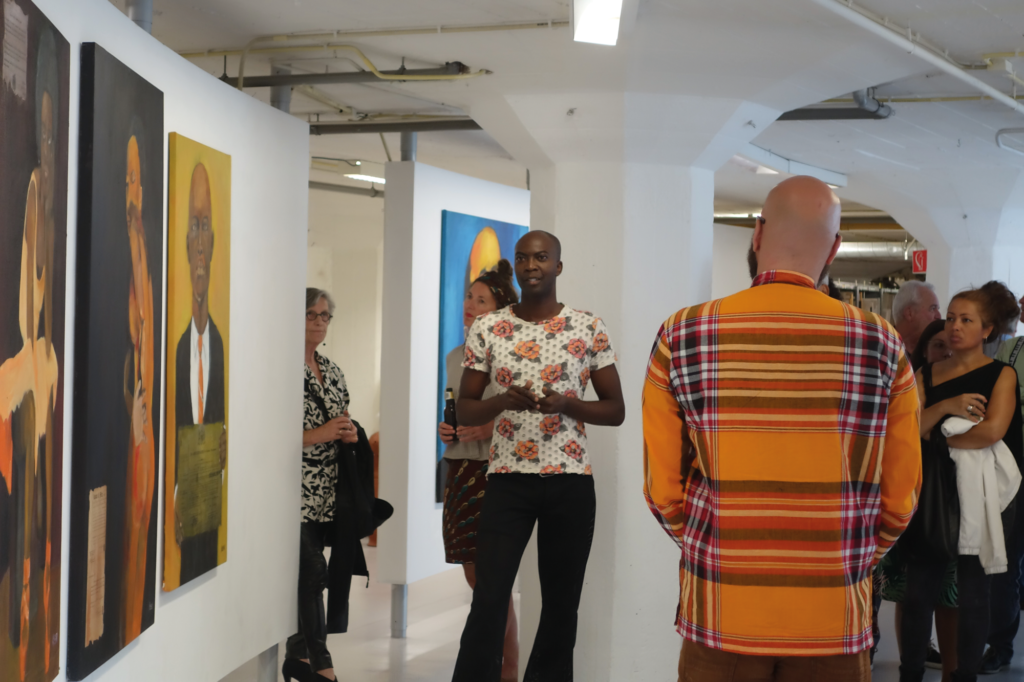 At his last solo exposition in Gallery 23 in Amsterdam "Manumission and more" we became acquainted with this enormous color spectacle. We also saw a gradual transformation from big sized portraits to a more life-size true to nature painted portrait. In this case of the Suriname and American manumissions. The identity of the freed slave gets a face. They are mainly fictional people, but the manner in which they are painted is modern and real.
At the moment Doorson is developing  his interest in sculpture. During a visit to his studio we noticed dozens of terracotta heads which together will form a composition for a theatrical installation called "Mea Culpa"". He is searching for a visional language to express the rich and emotional history of the country in monumental sculptures. His current project shows signs of his urge to  create monumental works.In October an 3 meter high abstract sculpture of Metakaolien, a white clay locally known as Pimba, will arise in his birthplace Moengo.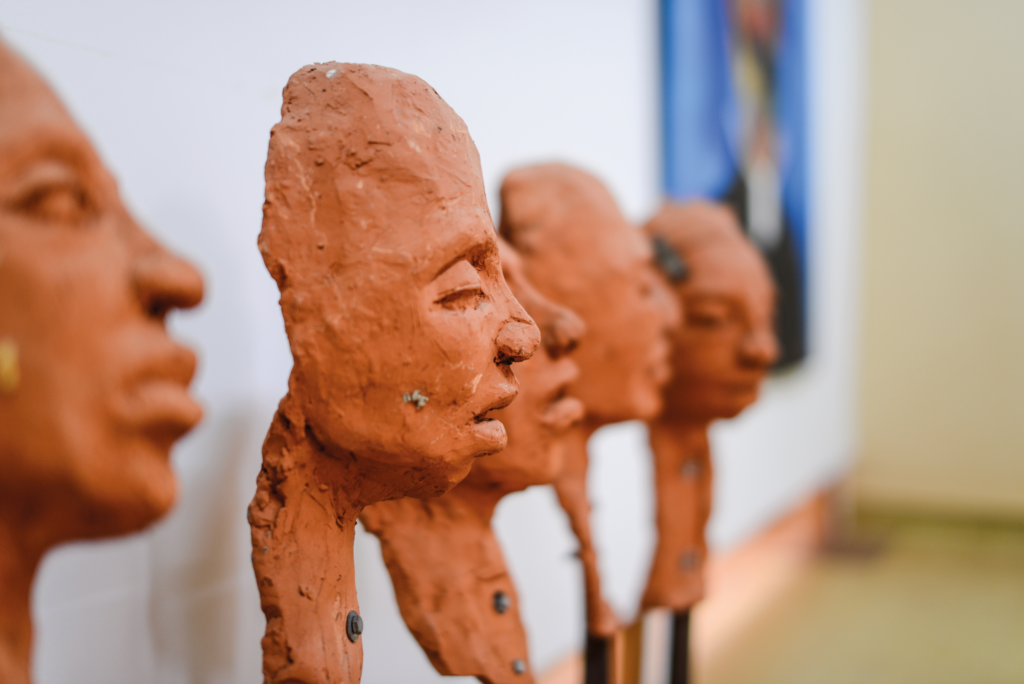 "The history of Suriname will stay an essential part of my creations, but in what kind of artistic expression they will come to fruit I don't know. There are many methods and ways to express yourself in Art. The future will tell"