Skaters of Suriname
: Giovanni Cabenda
: Photo & Graphic Designs
: Popular Places Magazine edition 17
The title sounds better in Dutch but the sentiment is there. This is the translated appellation of the song "Skaters van Suriname" by the Surinamese punk rock band 'De Rotte Appels', started by Shavero Ferrier, one of the first people I started skating with in 2008. Not the first. That honor would go to Giovanni Ramlakhan. We had been friends for a few years, just hanging out and smoking and drinking the weekends away. One day he showed up on a wooden contraption I'd only seen on TV when I was younger and occasionally in real life for brief moments. Even standing on one for a second before slipping and hitting my head, I was still very much intrigued.
The beginning of January 2008. Teachers strike. Waking up around 10, plopping in front of the TV, breakfast in hand as I did for the last few days, mindlessly channel surfing when I came across some skateboarding video on Garuda TV, Channel 23.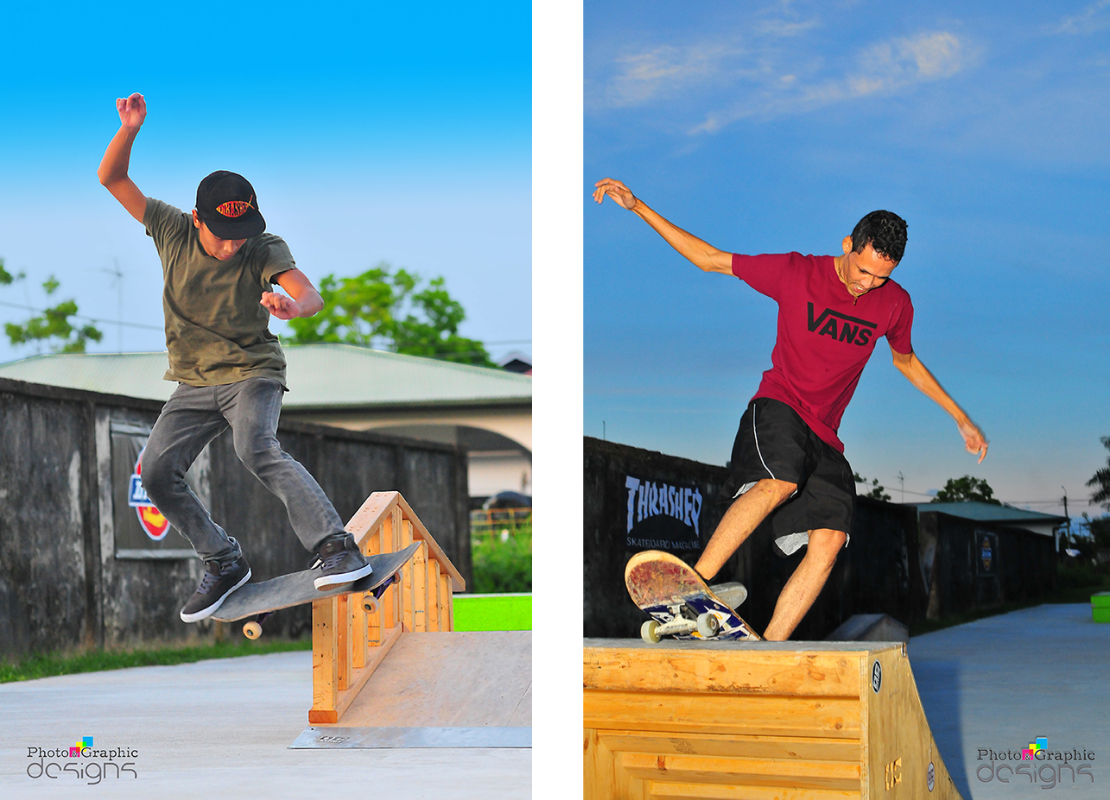 I don't know what video or who was skating but I remember vividly seeing a guy try a trick over a street gap and failing each attempt but getting closer to riding away. I cringed with each fall. Full of anticipation. Finally he did ride away and I found myself jumping for joy, getting more invested with every clip of skating following after. Promptly reaching for the phone to call Gio. "Are you seeing this dude?" "Yeah man" he replied with excitement. "It was on last night as well". I don't remember much of that day or the video. The only thing I do remember is that not long after hanging up the phone, I called Gio one more time to ask if I could borrow his skateboard.
Fast forward to 2011. A few years of skating and a few new people I could call friends. The group grew to around a respectable 10 skaters. Skating in front of their houses, in garages and on the weekends and vacations, frequently meeting up to cruise to our regular spots or go hunting for new ones. Cruising the streets like we owned them at odd hours of the night. Occasionally walking through busy streets until one of us spotted a police officer. Getting cussed out and kicked out of spots and even in front of our own houses by the police for being too loud. Often having remarks shouted at us by drivers by, such as "Surinamers can't skate!" "Fall and bust your head". Things sometimes got confrontational but for the most part it was just something to laugh about. Ramps where being built from scrap wood that one of us "found" near a construction site or that was left over from one of our parents' renovation of a house. Being mischievous, we got into trouble for possession of spray paint with an apparent intention to crate graffiti. Bands were being formed by skaters and the skate scene expanded.
On the 2nd of January of that year I got a message. One of the skaters, Giorgio de la Fuente, decided we needed an internet presence. With some help from me we kicked off the New Year with Skaters of Suriname on Facebook, The account was named after de 'Rotte Appels' song mentioned before. We would post content of skateboarding almost daily. At first mainly stuff from abroad, notably the United States, but quickly making content of our own. Uploading pictures of our friends, writing short pieces about our experiences with skateboarding in Suriname and posting short movie clips of us and other skaters from Suriname we encountered and who were just starting up. We were building a community. It was through this FB page that we found out about the history of skateboarding in Suriname.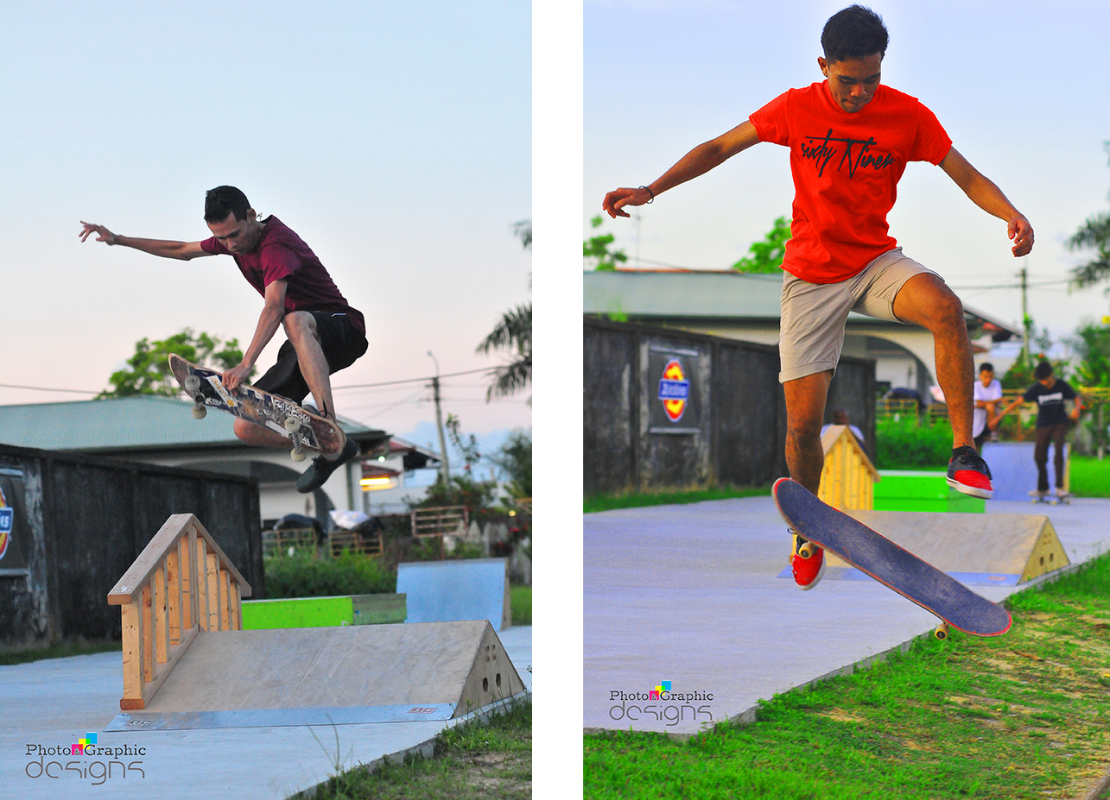 I had always heard rumors about ramps and skateboarding at Ocer. But this was the first time we had a glimpse of this long lost, almost forgotten, past of skateboarding in Suriname. Marcell Kaersenhout shared pictures with us of him on his mini ramp blasting airs, and wall rides from one of his friends at Ocer. And a photo or two from a trip to America. Later he would post more. Each more impressive than the last. A huge wooden half pipe at Ocer that I could only dream about. My first year of skating I found remainders of wooden mini ramps at de skelterbaan (go-karts Raceway). Ramps full of holes and barley skateable. They were removed not long after my first and only time skating them. And a half pipe still standing wasn't far away. A brisk walk down a block or two from the go-karts Raceway and you were at Andrew Chin A Foeng's house. Here a metal structure stood on a concrete bedding built by Andrew and his brothers. Marcell would pick us up on days he was free to skate the ramp. Later we would go there with Shavero's father. When a few others and I got our cars we would go there almost every weekend, skating the ramp and other spots in the neighborhood.
It was also through the FB page of Skaters of Suriname that we came in contact with the Dutch amateur skater Jaasier Linger, with roots in Suriname. He would come to Suriname for a week's family visit later that year. We were hyped. Little did we know that another Dutch skater was already planning a trip to Suriname? He saw the FB page and learned that there are skaters here so he decided at the last minute to bring his board. His name, Menno Becht.' Skaters began telling me about a tall, Dutch guy, who was ecstatic about meeting them by chance in a store. He'd just arrived a few hours ago and was doing some shopping with his roommates when lo and behold, a bunch of skaters walked in. It was on! Phone numbers and names were exchanged and plans to hit the streets were made. I met Menno at one of these meetups. Sick smooth style of skating with an even sicker upbeat personality. As the days skating with Menno went by we learned he was here on an internship for a few months. That he liked to party and party hard. That he's into meditation and traveling. He is an amateur skater backed by some cool brands. Not one to aspire to go pro but rather someone who wants to help those around him grow. Even if it's just with this plank of wood and wheels. I got a call one day from Menno and he talked about doing a skateboard competition.
Spot the spot. A concept from his boys in the Netherlands. Where they go? Well from spot to spot. They would meet up at one spot, hold a competition and move on to another. Seemingly random. At first I was concerned with his idea, knowing the "unfriendly" (for a lack of better words) cops we tend to encounter. But I was excited. Nothing, as far as I know, like this had ever been done in Suriname. It was something I could only dream of when first messing around with this plank of wood with wheels, hanging out with Gio. We were gonna have a legit skateboard competition. An event that brought me in contact with other skaters but also with the guy who would later build Suriname her first skate shop.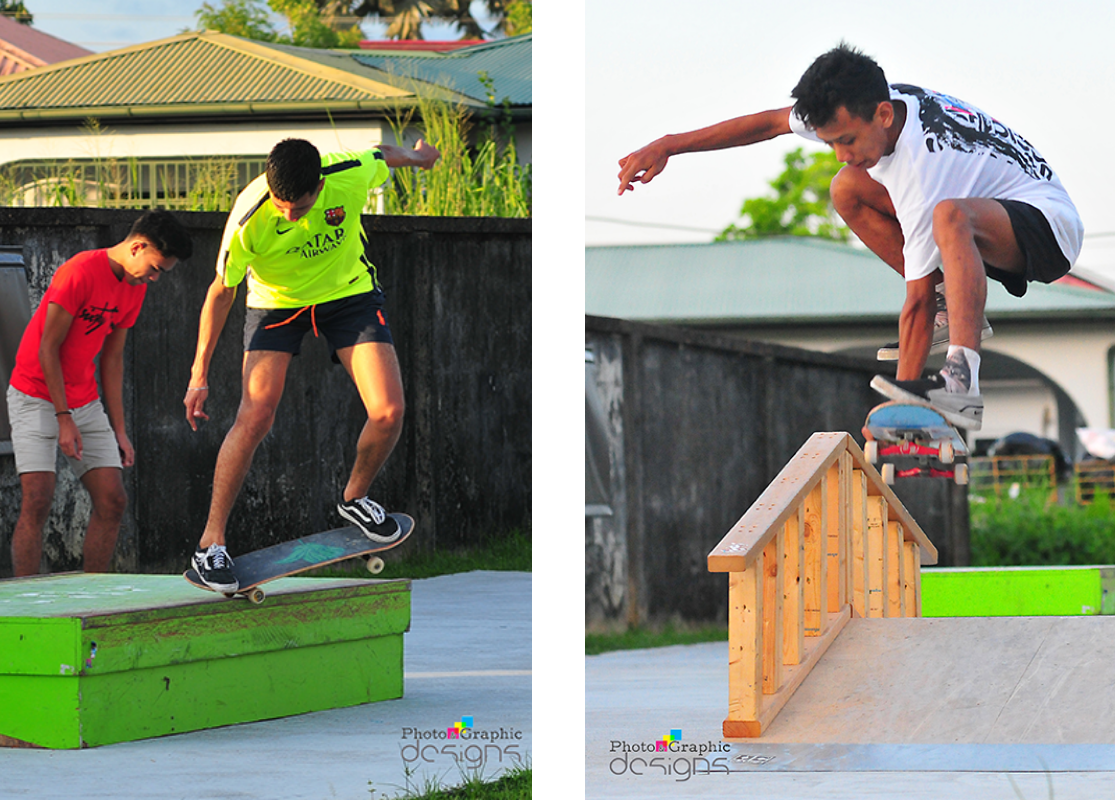 A month or two had gone by since Menno first landed in Suriname. Plans for the competition were in full swing. For the flyer Menno wanted to take a picture at the, then, vlaggenplein (flag square), a spot where we would get together and skate every so often. Smooth marble ground and Manny pads (elevated surface/stage/ledge that can be used for doing tricks on a BMX or a skateboard), were at our disposal. It was a spot where many Surinamers from around town would go to with their family to hang out and enjoy the vibe of the Waterkant (Waterfront). It was here that I met this somewhat shorter guy in dark glasses and Vans shoes. Someone who looked like a wannabe DJ of sorts or maybe a beach bum even. It turned out to be Yurik, one of the guys behind Toadhop Skateshop, here in Paramaribo. The name stems from his nickname as a child skating in New York. He would handle the logistics of the project and obtain permits to hold the event at two well know spots. He convinced Menno it would be less of a problem with the authorities that way.
The date, Saturday June 18th 2011 was set, 3 days before international Go Skate Day. Kerkplein, 2.00 pm: sunny weather with signs of rain clouds in the distant. Preparing for what I had only fantasized about. A pretty good crowd was building, with people coming from a day of shopping, curious about all these kids with skateboards gathered at Kerkplein. I don't remember much about the day except that I had the time of my life skating harder than I ever had and landing the tricks I did.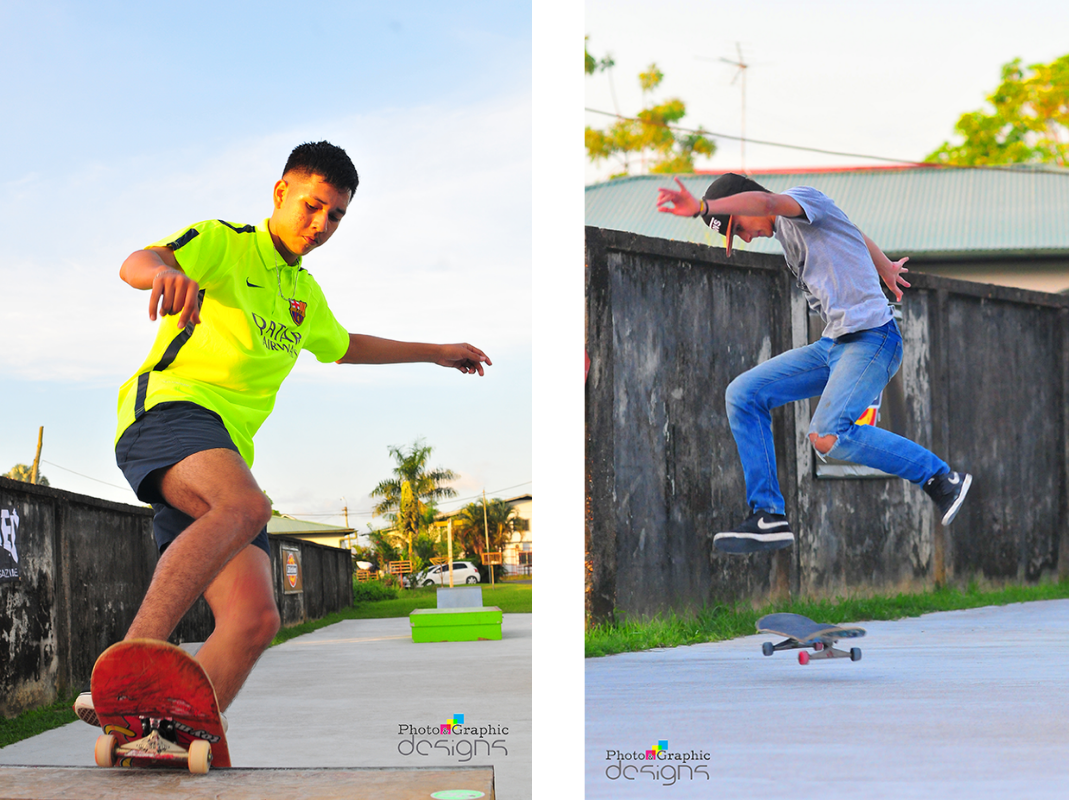 That was exactly 11 years ago today, as I'm writing this, from finding the skateboard. A lot more has happened in the years after Spot the spot. Trips to French Guiana, the first official skate shop being built, many more skate competitions and more stories to be told. It's too much to write about in one article. But at least you got to peek into the history of skateboarding in Suriname and hopefully this inspires some of you to maybe try it out.
Go skate.-.