Suriname Fashion Week
: SHATA
: Helio Phoeli
: Popular Places Magazine edition 11
The annual event is Suriname's only fashion platform showcasing Surinamese talents nationally and internationally. As a national platform, working with international standards, the team brings many talents, including designers, models, photographers into the inter-regional market.
Each year around September fashionistas all around Suriname get hyped and glammed up for the fashion event of the year. This is where designers get a chance to showcase their arts on a runway and attendees also get their chance to shine.
We had an opportunity to speak with the driving force behind this event, Warda Marica, who, along with her team, has made this event a reality for the last four years.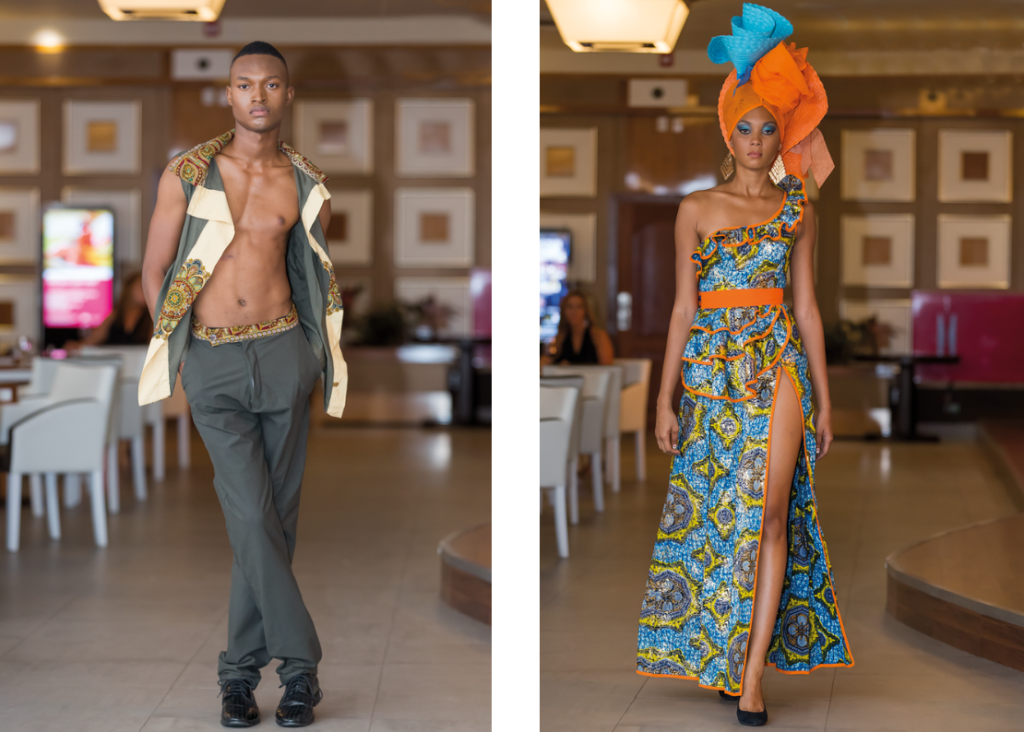 Interview with Warda Marica on Suriname Fashion Week
HIGHLIGHTS OF THE LAST FIVE YEARS
2013
The highlight of 2013 was that the event actually happened.
Having an idea, pitching it to a colleague in French Guyana, having several meetings with stakeholders, making it happen, Suriname Fashion Week was born. And it was also a fashion week of the Guyanas. Participating countries were Suriname, Guyana and French Guyana. It was a dream we had for several years and seeing it become a reality was so surreal.
Each year the event kept on growing and taking higher heights.
2014
We took a leap and asked a designer from Lesotho ( living in New York) to participate in Suriname's Fashion Week. Only our second year and we got it done.
Also VanElse a up and coming fashion designer had her first presentation of her clothing line on a catwalk. The founder of VanElse is Else Hardjopawiro, Surinamese of Indonesian heritage. After a successful career being a CEO of different organizations she chose to follow her dream and passion; becoming a fashion designer and artist.
Else has managed to grow brand awareness for the brand VanElse in Europe, South America and the United States. In 2014 the brand was nominated for the Rotterdam Fashion Award 2014.
2015
The highlight that year was having designer Mariko Ferrier, living in London and who focuses on designing/developing conscious fashion line and vegan & toxin free beauty range all hand made in the UK participate. Along with the other fashion designers they gave workshops to upcoming Surinamese designers.
2016
As we grew we also started focusing more where the event was being held. It was no longer only about the designers, models, hair and make up, but also about having the right venue.
Courtyard Marriott Paramaribo became one of the biggest stakeholders of Suriname Fashion Week and staple location for the main event.
Another highlight of 2016 was having fashion agents/ bloggers from the region attending Suriname Fashion Week in order to "shop" for new clients. The Fashion Arch was one of the two. Ngono Messinga is an aspiring fashion blogger based in New York.
Fashion Arch was founded by Ngono in 2012. She created this blog to express the similarities between the fashion and architecture industry.
2017
The five year anniversary was another surreal moment for team. Five years of doing what we love. Getting more known in the region. Modeling agencies from St Lucia, Barbados, Guyana and Trinidad lining up and sending models to participate.
The line-up of designers growing, Barbados was new and also the Dutch internationally known designers Lisa Konno and Anbasja Blanken came. Along with the Dutch fashion organization MAFB they gave master classes to local fashion designers. MAFB is an international program and community aimed at developing talent and creating an alternative voice in the fashion industry.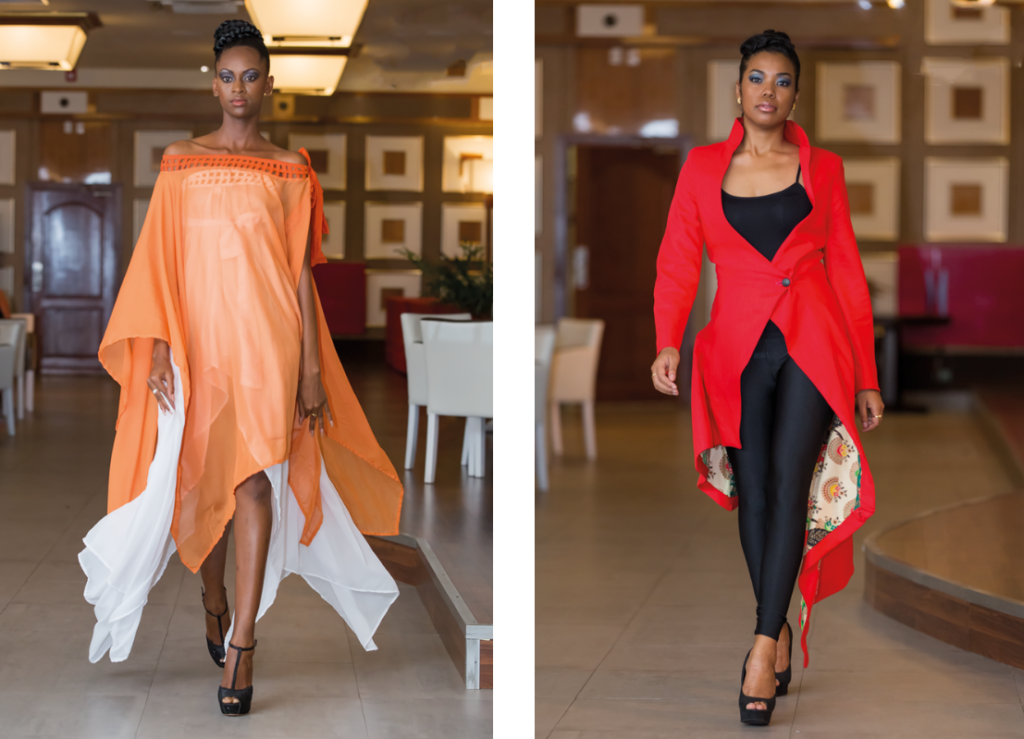 Suriname Fashion Week ….. so much in store for next 5 years.
Warda Marica is a jewelry designer and she is truly a powerhouse. We wanted to know more about her specifically about her passion for designing fashion.
Warda Marica Fashion the jewelry designer.
I started to make jewelry not with the idea of making it as my profession. I simply needed a hobby, an activity to keep my mind busy and it all started back in 2001. As the curious person that I am, I experimented with silver and taught myself the techniques of metalsmithing.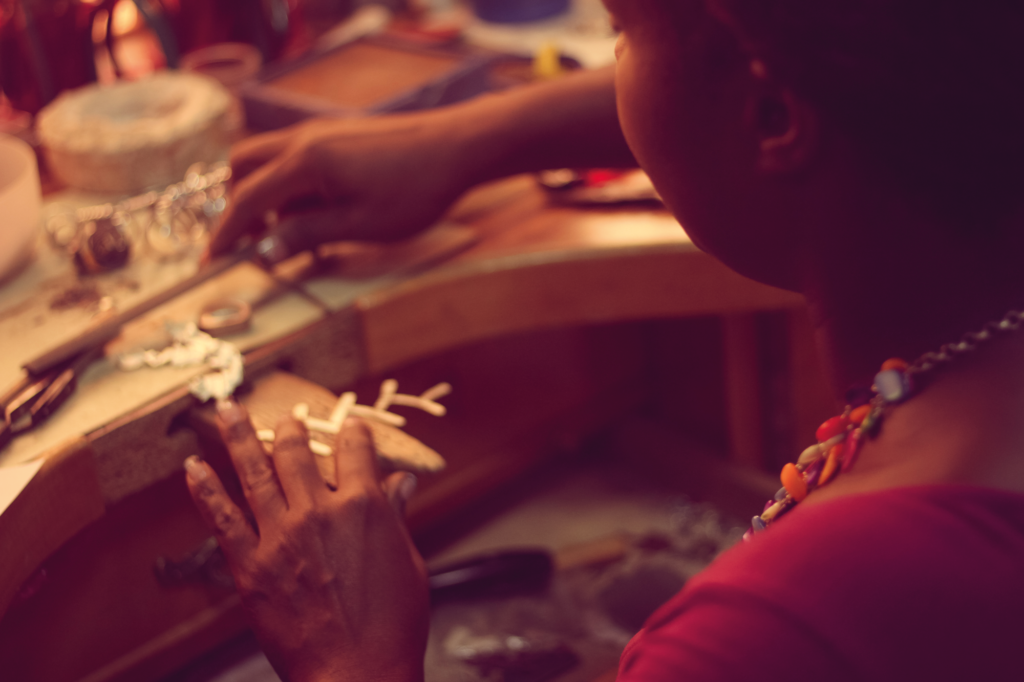 As more and more people were interested in my jewelry, my confidence grew. At one point of making jewelry, I found myself wondering if I could make them in gold. Because I wanted to learn more about the metal and how to make jewelry from it, so I found myself in Antwerp, Belgium.
In being your own boss and promoting your own label, confidence in one's self is needed. Because I am the one who makes the jewelry and the one presenting it to shops, I needed to believe in myself. I wanted to grow! Be more than just a crafter or a designer working in a small room at home.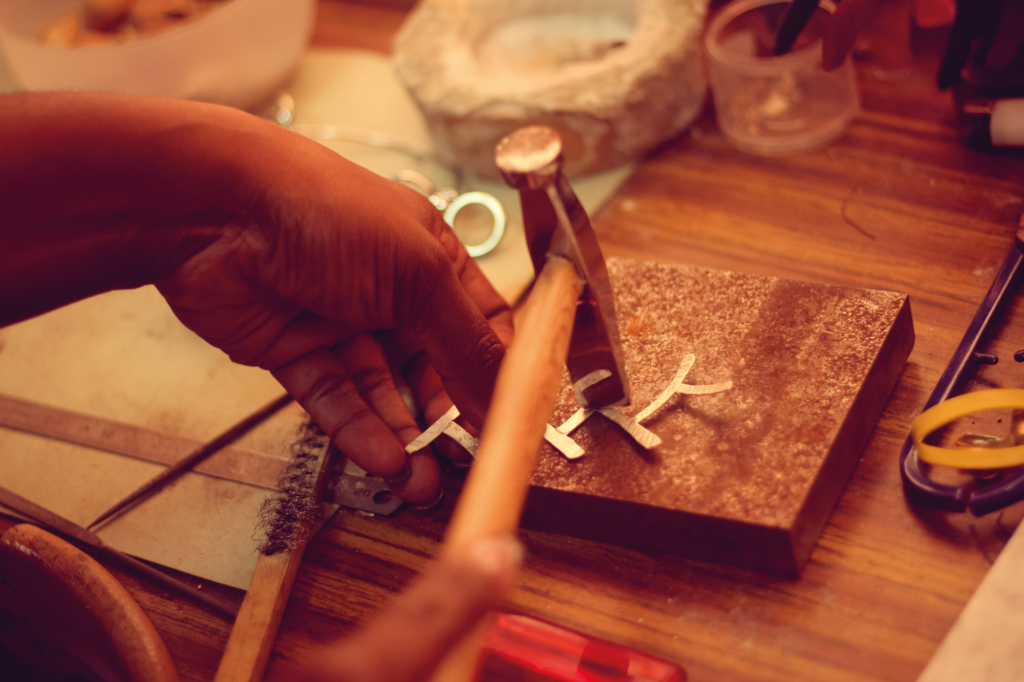 Confidence and self-belief are the two aspects needed. Because I heard the same line again and again: "Everyone makes jewelry, no thank you…" What I did back then was to look at the pieces of the others, and learned how to separate my work from theirs. Be unique and be recognized. So when people ask me what my struggles are, I always say, "It depends on how you look at it. Turn struggle, the hard parts, into something useful."
After finding my "style," I also asked myself where I wanted to be in five years. That became my goal, so I started working towards that.
So you can say I began as a crafter in 2001. My curiosity about the art of metalsmithing, working with precious metals like silver and gold made me choose to study jewelry crafting. I studied in Syntra Metropool in Antwerp, Belgium. In 2009 I finished as an aspirant-metalsmith.
I soon started to work under my own label Warda Marica Jewelry. In 2009 to 2010, I participated in two exhibits in Belgium "Bertem Extraordinary," and in October 2012, I participated at the National Art Fair in Suriname. In the years 2013, 2014 and 2015 my jewelry became part of the fashion week of French Guyana and Suriname. Because I started with beading techniques, my pieces had that "Warda Marica look." My work typically involved a central piece of silver or gold, which is often combined with gemstones (or other materials). The pieces which made use of precious metals often have an edgy look, which is seen as a signature in my work.
I used other materials such as paper, postage stamps, and plastic bags in January 2014, as well as textiles in my collection. This collection was first publically shown during Fashion Week in Georgetown, Guyana, October 2013.
Currently, I am the fashion director for Suriname 'N Style who is responsible for Suriname Fashion Week. Suriname 'N Style does more than just fashion weeks, we create a platform for the fashion industry of Suriname.
For all of the upcoming designers out there, I want you to remember to be true to yourself, to know the value of your work and your talent, to believe in yourself and have confidence. Most of all have a goal: think of where you want to be in the next two years.
Dream, believe, work towards it and achieve!