Brokopondo Stuwmeer
: Sushma Pherai & Suralco Magazine
: Fabian Vas
: Popular Places Magazine edition 19
Just about hundred kilometers south of Paramaribo you will find the largest man-made lake in Suriname, also called the 'Brokopondo stuwmeer'. This hydroelectricity water reservoir covers approximately 1.560 km2, covering close to 10% of Suriname's total land mass. At the time of its creation five decades ago it flooded virgin rainforest and numerous villages. Since, nature has embraced this massive reservoir as its own and repopulated it with all its divers flora and fauna.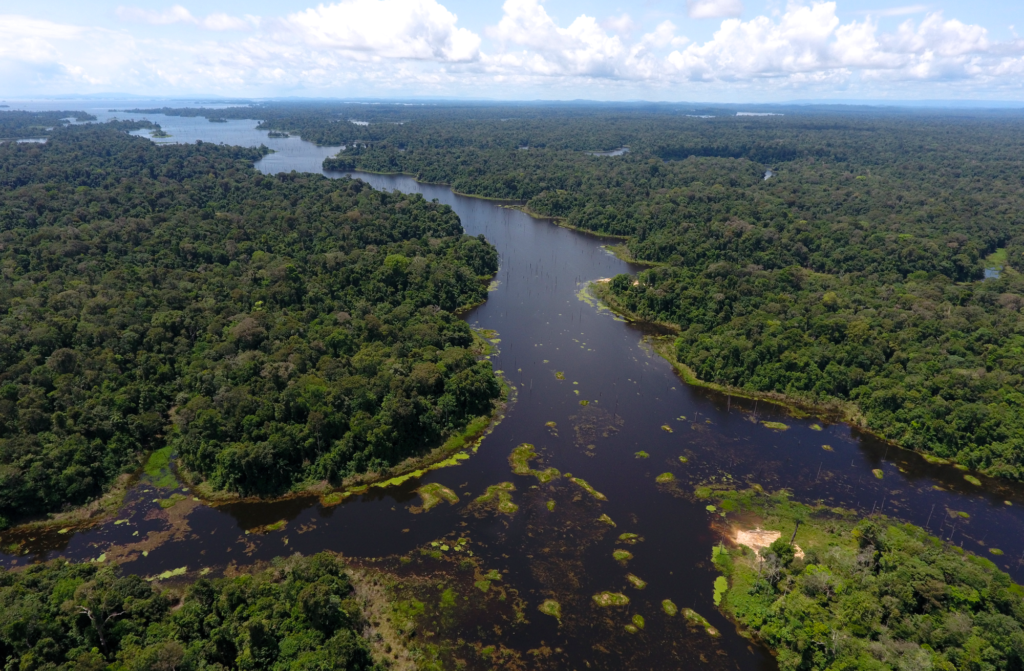 Afobakadam
The Brokopondo reservoir was created by the construction of the Afobaka hydropower generating dam. It was completed in 1964 to generate electricity for the production of aluminum. Aluminum is derived from the natural resource Bauxite which was mined, refined and smelted in Suriname. To date this dam, which stretches almost two kilometers in length, remains by many ways the largest infrastructural project ever undertaken in Suriname. With the closure of the Aluminum smelter two decades ago, and recent closure of the entire Bauxite industry, the Afobaka dam now quietly provides for half of Suriname's electricity needs.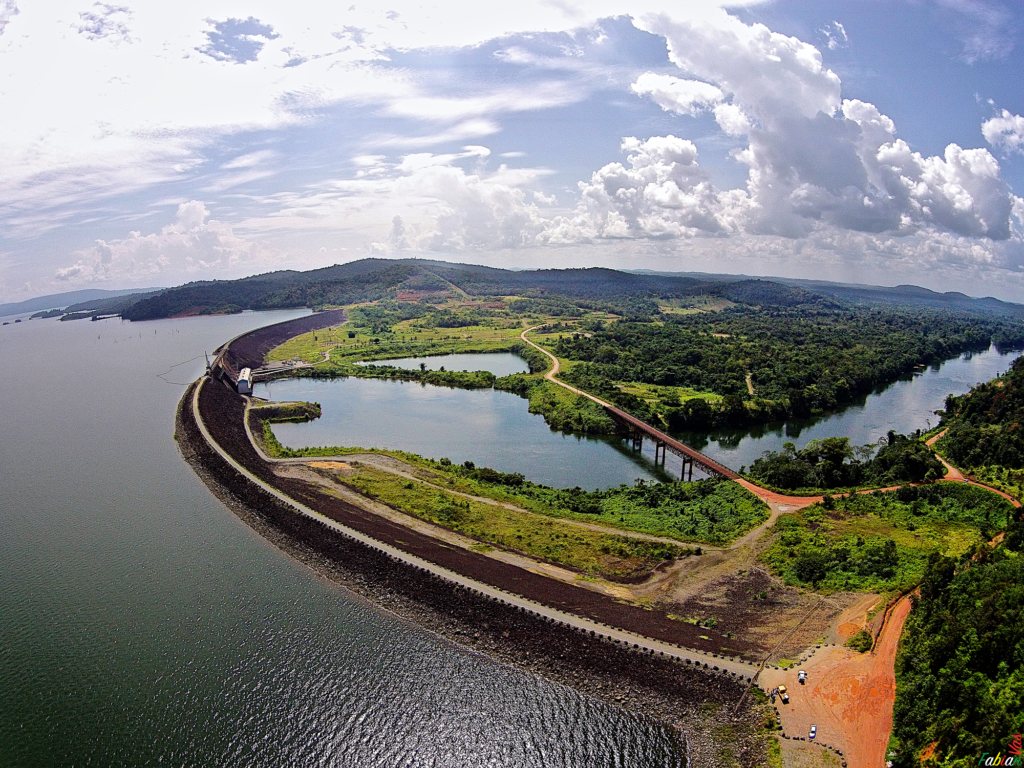 Tree Trunks
The lake is covered with endless naked trunks that stick out of the water. Before the land was flooded, these where once majestic trees. The submerged parts of these trees are now impregnated with water for over 55 years which actually preserved them from decay. The quality of these underwater trunks is very good and the trunks have different possible uses like flooring and paneling due to the wood's tight grain, rich color and intriguing grain patterns. Underwater logging is environmentally more sustainable than traditional logging.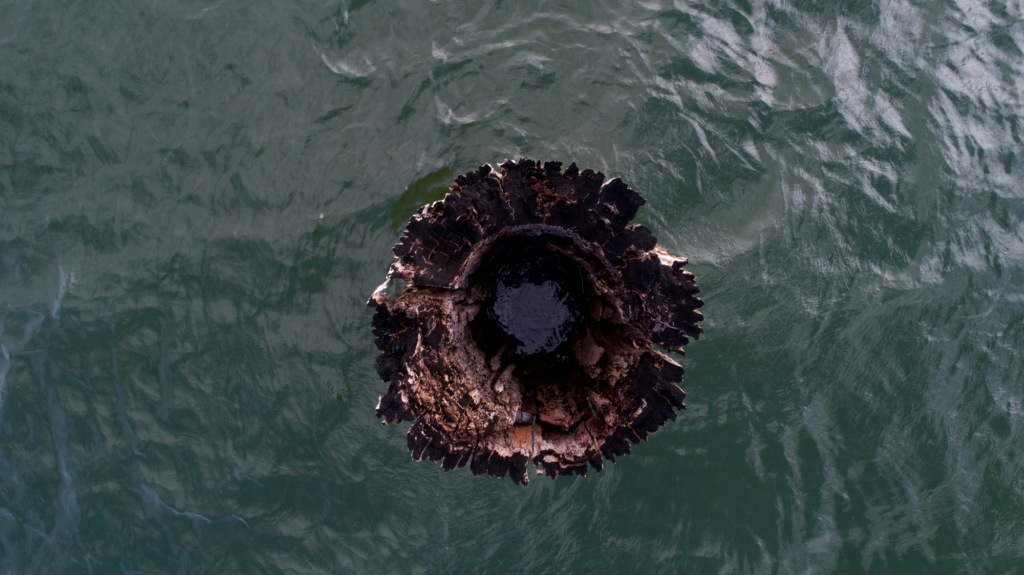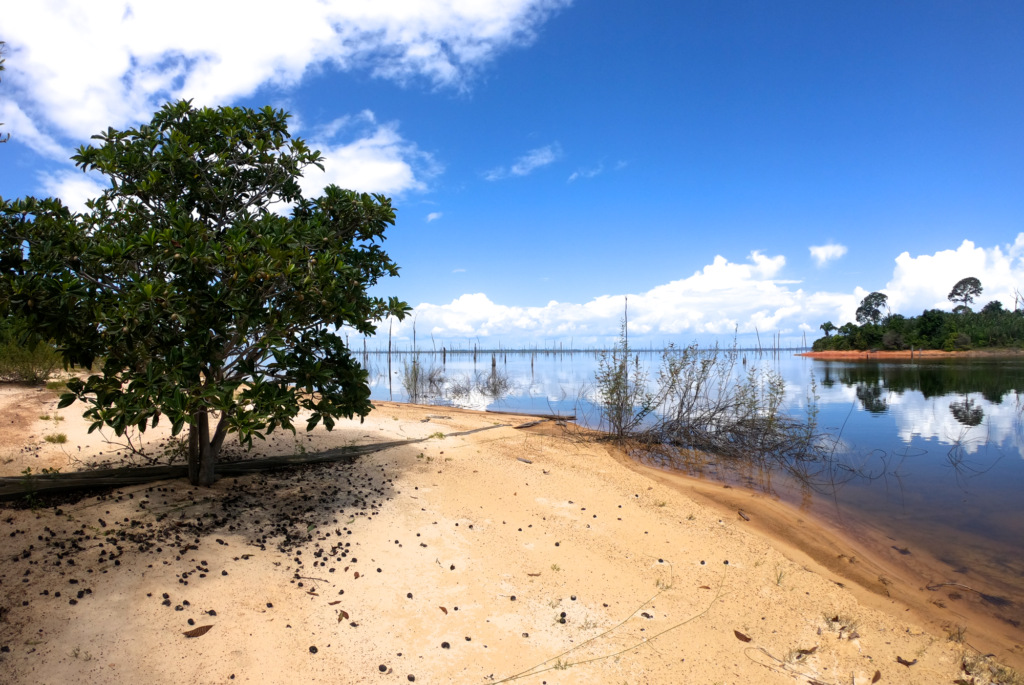 Island Hopping With Fabian
The Brokopondo reservoir is conveniently accessible from Paramaribo by road within a two hour drive. From thereon you can take a boat and here is where the Fabian Vas experience begins. Fabian has established a solid domestic and international reputation as one of Suriname's most renown nature photographers. As a tour operator and guide he takes you island-hopping to unknown places on the lake where few people have been before.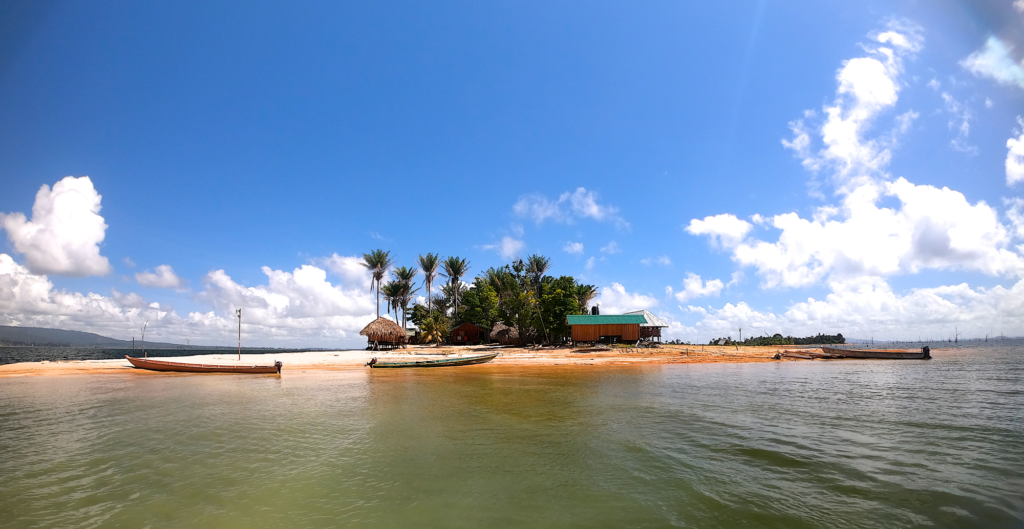 In his outboard powered aluminium boat he'll take you to one of the most remotely located islands called 'Libi Da Wai' meaning Enjoy Life. Libi Da Wai is an uninhabited island with basic facilities for camping, sandy beaches and enough shelter to enjoy a true outdoor experience. Exploring the different islands in the reservoir you can stop to fish, swim or just relax in the shades.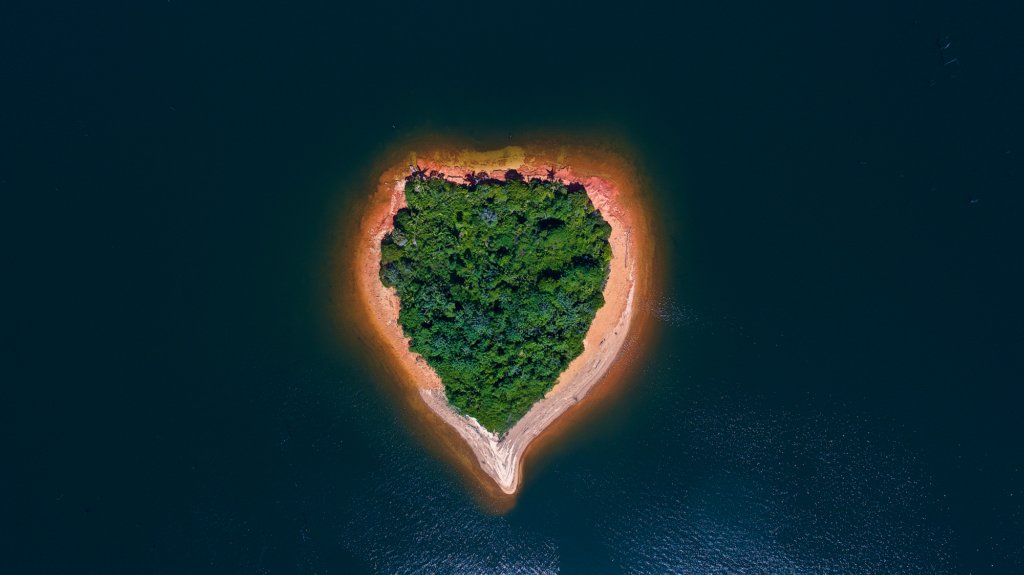 On the other side of the reservoir you can stop at Lebi Doti, an island inhabited by a local gold miners village counting some 700 people. A journey further south brings you to the outer end of the lake with its inflowing creeks and rivers which are largely inaccessible by dense vegetation.